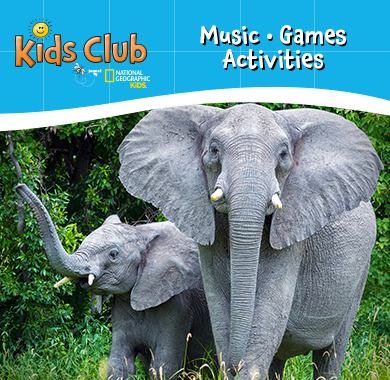 Kids Club: Powered by Nat Geo Kids
Now through July 31, 2018
Free, fun & educational games and activities for kids! The Arrowhead Towne Center Kids Club is a great opportunity for your child to learn in a fun, and interactive setting. We've teamed up with National Geographic Kids to create activities and games that focus on discovery through play.
Kids Club is Sponsored by Loco-Motives and Hosted by Persephone every Tuesday from 11-11:45a.m. during the months of June and July in the Dick's Sporting Goods Court!
July Schedule
July 10 - It's an All-American celebration! Today we will talk about animals that live in our country and what they do. Persephone will sing, march and clap along to some All-American songs with you.
July 17 - India is one of the countries on the continent of Asia and there are lots of animals there.... including the Bengal tiger, langur monkey, and the sun bear.
July 24 - Today we are going to be talking about our beautiful planet and the animals that live there. A world of fun for everyone!
July 31 - Clap your hands and stomp your feet! There are so many animals that are really neat. Let's celebrate Kids Club without missing a beat!
~ ~ ~ ~ ~ ~ ~ ~
Have Questions?
Text Us at (623) 227-4227