April 13, 2019 10:00 AM - 4:00 PM
|
Arrowhead Towne Center Amphitheater
---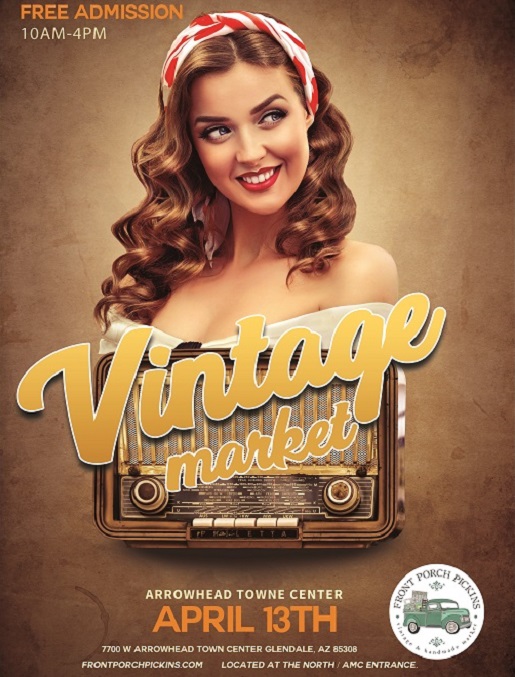 The BEST vintage and handmade market inthe US comes to Arrowhead Towne Center on Saturday, April 13th from 10 – 4pm. Visit our Amphitheaterfor some of the best treasures around.
Pet Event
March 20, 2019 10:00 AM - 7:00 PM | JCPenney Portrait Studio
Live, laugh, woof! Join #JCPenneyPortraits Wednesday, March 20 for our Pet Event, and receive a FREE...
Babies & Bubbles
March 21, 2019 through March 24, 2019 | JCPenney Portrait Studio
Scrub a dub dub, your little one's in the tub! Join us at our Babies & Bubbles event March 21 &n...