POGO-Peoria On The Go- Free Bus Route
Now through April 22, 2020
---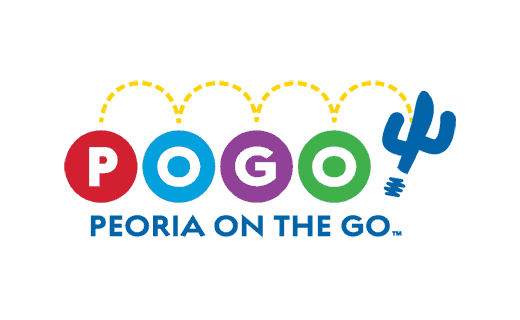 New circulator bus route serving Peoria and parts of Glendale.
Approximately 18 miles each way
Service is free to ride. (Passengers transferring to other Valley Metro routes will need to purchase fare)
Route will run bidirectionally, clockwise and counter-clockwise, at 30-minute intervals for 12 hours per day, from 6 a.m. to 6 p.m.
Weekdays, Monday through Friday
Serving 83rd Avenue, Happy Valley Road, Lake Pleasant Parkway, 91st Avenue and Bell Road
Serving about 18,000 residents, 16% of whom are over 65 and 25% of whom are under 18
Reaching 8,000 jobs within 1/4 mile of the proposed stops
Pick up location: North side bus stop area of Arrowhead Towne Center
For info on this new FREE bus service, call 623.773.7435 or visit https://www.peoriaaz.gov/
BE A FASHION RECYCLER & RECEIVE 15% OFF
Now through December 31, 2020 | H&M
Rewear. Reuse. Recycle. Drop your bag of unwanted clothing in the recycling box at your local store...
Party at Claire's
Now through December 31, 2020 | claire's
Party at Claire's! Book your party in-store and we'll make it sparkle! Guest of honor receives a fre...