Locally Grown Market 9/26 - 9/29
---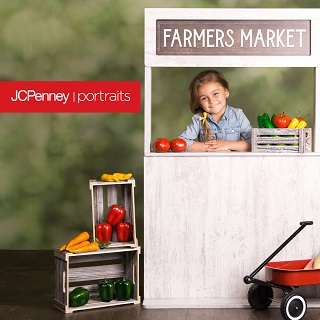 Stop by the farmers market! NEW fresh vegetable props and farmers market booth are available at the Locally Grown event on September 26-29. Join the event at jcpportraits.com. #JCPenneyPortraits.
CARE CARD 20TH ANNIVERSARY-SHOP-SAVE-GIVE
Now through October 27, 2019
Support Foundation for Blind Children by purchasing a $60 Care Card and receive 20% off at participa...
GAME DAY EVENT 9/19 - 9/22
Now through September 22, 2019 | JCPenney Portrait Studio
Go team! Cheer on your favorite sports team at our NEW Game Day photography event on September 19 - ...