Now through December 20, 2019
|

Amphitheater
---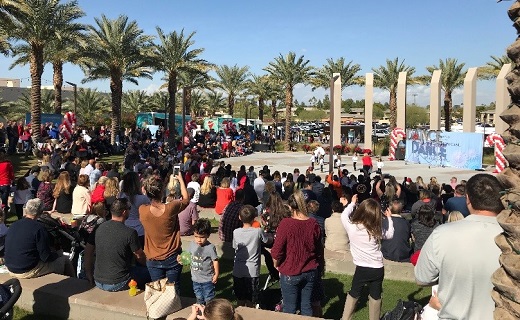 Join us once again as we open our doors to our community performing arts schools to bring festive music and dance to our center this holiday season. Visit our website for a full listing of schools.
NOV. 23rd:
The Dance Project - 11:30 am - 1:00 pm
DEC. 7th:
Bones Southwest (Trombone Ensemble) - 10:00 am - 11:00 am
Dance Nation - 11:00 am - 12:30 pm
DEC. 14th:
Music In The Mall - 9:00 am - 7:00 pm (Macy's Court)
DEC. 13TH:
Lora's Academy of Dance - 5:00 pm - 6:30 pm
Toys for Tots- Toy Drive Collection
Now through December 15, 2019 | Disney
From Nov 2 - Dec 15, 2019, for every new, unwrapped toy donated at a Disney Store in the U.S. or onl...
Photos With Santa
Now through December 24, 2019
Santa will be available for photos and visits at his holiday home, located in the Lower Level, JCPen...