IKORIA PRE - RELEASE PARTY
---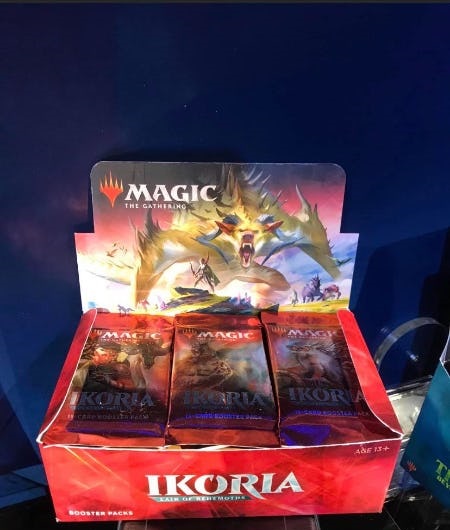 Ikoria PRE-RELEASE Party! Come and join us, see what new cards get released!!!
April 17th - 3:00 pm - 9:00 pm
April 18th - 2:00 pm - 6:00 pm
BE A FASHION RECYCLER & RECEIVE 15% OFF
Now through December 31, 2020 | H&M
Rewear. Reuse. Recycle. Drop your bag of unwanted clothing in the recycling box at your local store...
MAGIC THE GATHERING CASUAL NIGHT
Now through April 21, 2020 | PLAYlive Nation
Casual MAGIC the Gathering Play. Join us for CASUAL NIGHT every Tuesday night from March 10th thru A...