Private Theatre Rentals at AMC
---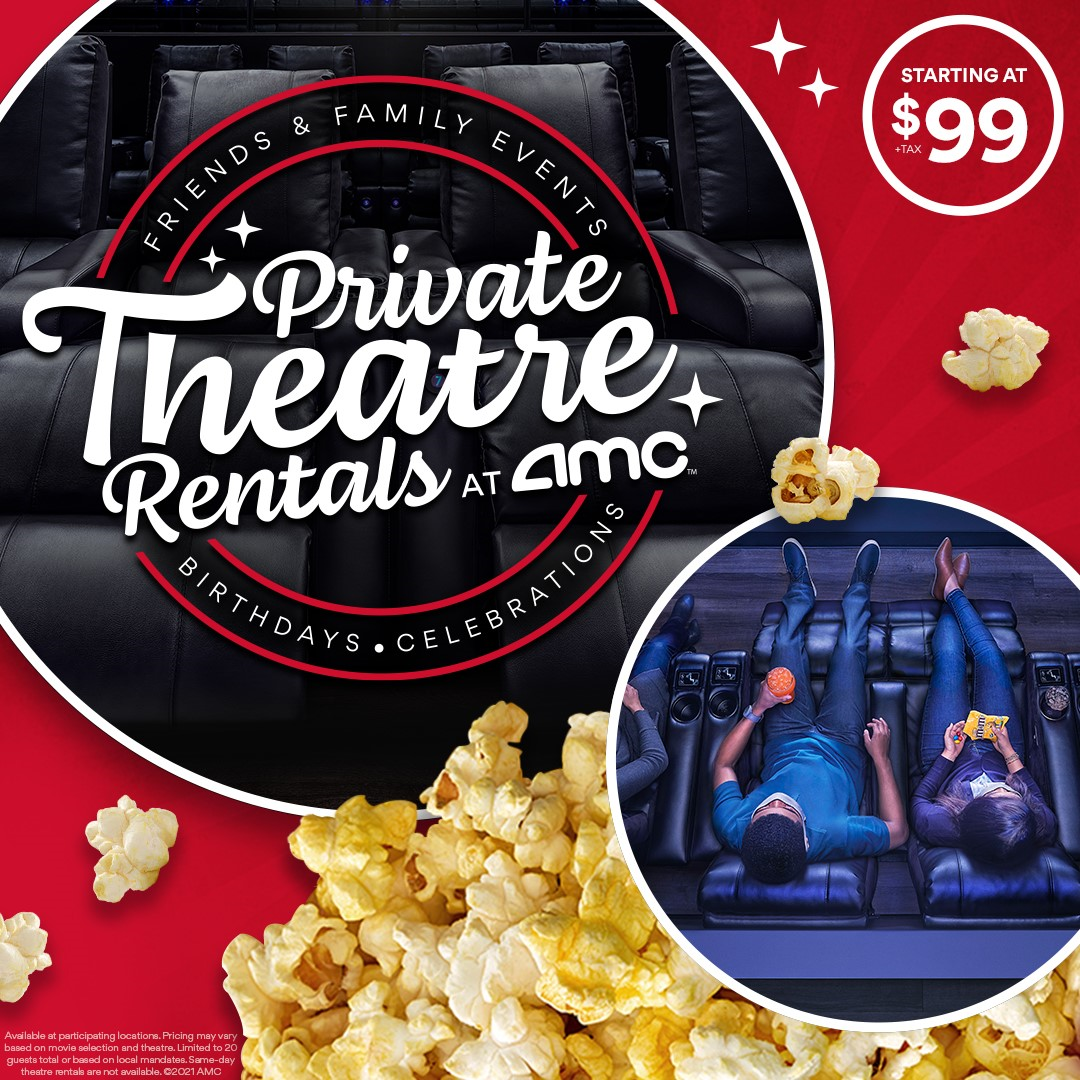 Rent an entire AMC Safe & Clean™ auditorium and host a Private Theatre Rental for one or a private party, daycation or for family fun for up to 20* total guests. Choose from fan fave films for $99+tax or new releases starting at $149+tax, and earn AMC Stubs® points when you book!
Learn more and book your theatre by clicking below.
Learn more and book your private theatre now
Vitalant Blood Drive
April 16, 2021 11:00 AM - 4:00 PM
Arrowhead Towne Center is partnering with Vitalant to host a Blood Drive on Friday, April 16th. Bec...
Momma's Organic Market
Ongoing
Join Momma's Organic Market every Saturday at Arrowhead Towne Center. CURRENT HOURS: 9 AM - 2 PM Fea...