Canstruction Phoenix at Arrowhead Towne Center
Now through August 13, 2022
|

Lower Level near Dick's Sporting Goods, Center Court and JCPenney Court
---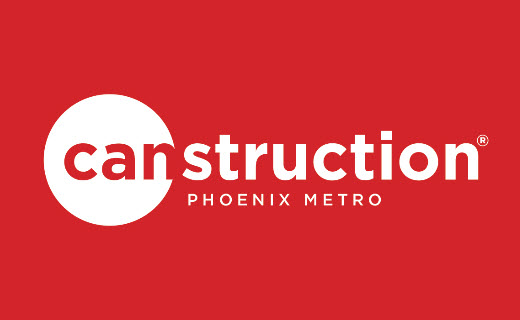 The American Institute of Architects Phoenix Metro Chapter will host the 15th Annual CANSTRUCTION® Phoenix Metro Design Build Competition, July 30 – Aug. 13 on the Lower Level of Arrowhead Towne Center. All proceeds from the event will benefit St. Mary's Food Bank.

Nine teams of valley architectural, engineering and construction firms will compete to display their talents while feeding the hungry. In the last 14 years, the CANSTRUCTION® event has been able to donate over 650,000 pounds of canned goods to St. Mary's Food Bank The event has become one of the largest single-event food donations for the Food Bank.

All of the non-perishable items used during Phoenix CANSTRUCTION® 2022 are donated to St. Mary's Food Bank to help fill the more than 500,000 Emergency Food Boxes St. Mary's distributes into the community annually.

The nine teams will have 8 hours to build their structures in a 10x10x10 foot space on the morning of Saturday, July 30 beginning at 8 a.m.

These unique works of art will be on display for the public to view, beginning Sunday, July 31 continuing through Friday, Aug. 12 at Arrowhead Towne Center.

The public is encouraged to vote for the People's Choice. Click the link below to view the individual team structures and vote via donation, or to make a general donation towards the cause. Online voting will be open through August 12.
Click here to vote for your favorite or donate
Give Back for Back To School
Ongoing
Give Back for Back To School Help us give back to Boys & Girls Clubs of the Valley this Back To ...
Vitalant Blood Drive
August 20, 2022 11:00 AM - 4:00 PM
Arrowhead Towne Center is partnering with Vitalant to host a Blood Drive on Saturday, August 20. As...