---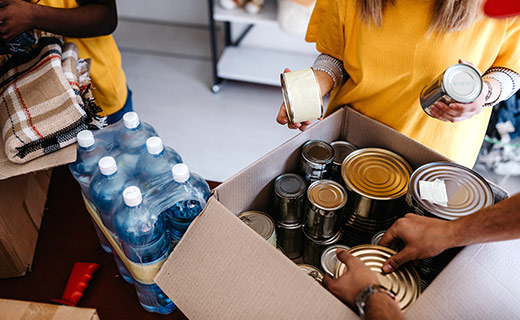 Help us in supporting our local community food banks from coast-to-coast. We've partnered with St. Mary's Food Bank to collect monetary donations on their behalf.
Donating is easy: smfba.convio.net/ArrowheadTowneCenter
Make sure you share with your family and friends! Just $10 provides 70 meals!
Working with our partner properties throughout the country, we're aiming to help serve a million meals to those in need. We thank you for your generosity.





Donate to St. Mary's Food Bank
Momma's Organic Market
Ongoing
Join Momma's Organic Market every Saturday at Arrowhead Towne Center. CURRENT HOURS: 9 AM - 2 PM Fea...
Hello Handmade Market
Ongoing
Visit the Hello Handmade Market to purchase curated items from local makers! This unique event high...