---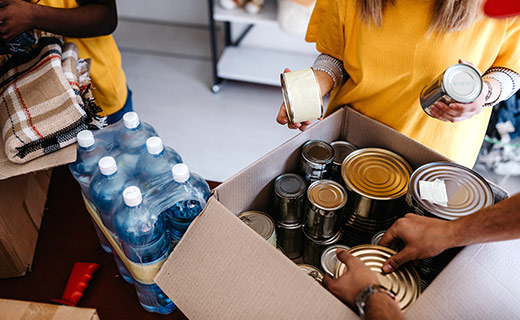 Help us in supporting our local community food banks from coast-to-coast. We've partnered with St. Mary's Food Bank to collect monetary donations on their behalf.
Donating is easy: smfba.convio.net/ArrowheadTowneCenter
Make sure you share with your family and friends! Just $10 provides 70 meals!
Join us on Saturday, September 26 from 7am-12pm where you can make monetary and food donations in person in the South Parking lot off Bell Road & 77th Ave.
Working with our partner properties throughout the country, we're aiming to help serve a million meals to those in need. We thank you for your generosity.





Donate to St. Mary's Food Bank
Vitalant Blood Drive
Now through October 9, 2020
Community Blood Drive Vitalant will be hosting a Blood Drive in the Upper Level Food Court, next to...
Be a Fashion Recycler & Receive 15% Off
Now through December 31, 2020 | H&M
Rewear. Reuse. Recycle. Drop your bag of unwanted clothing in the recycling box at your local store...